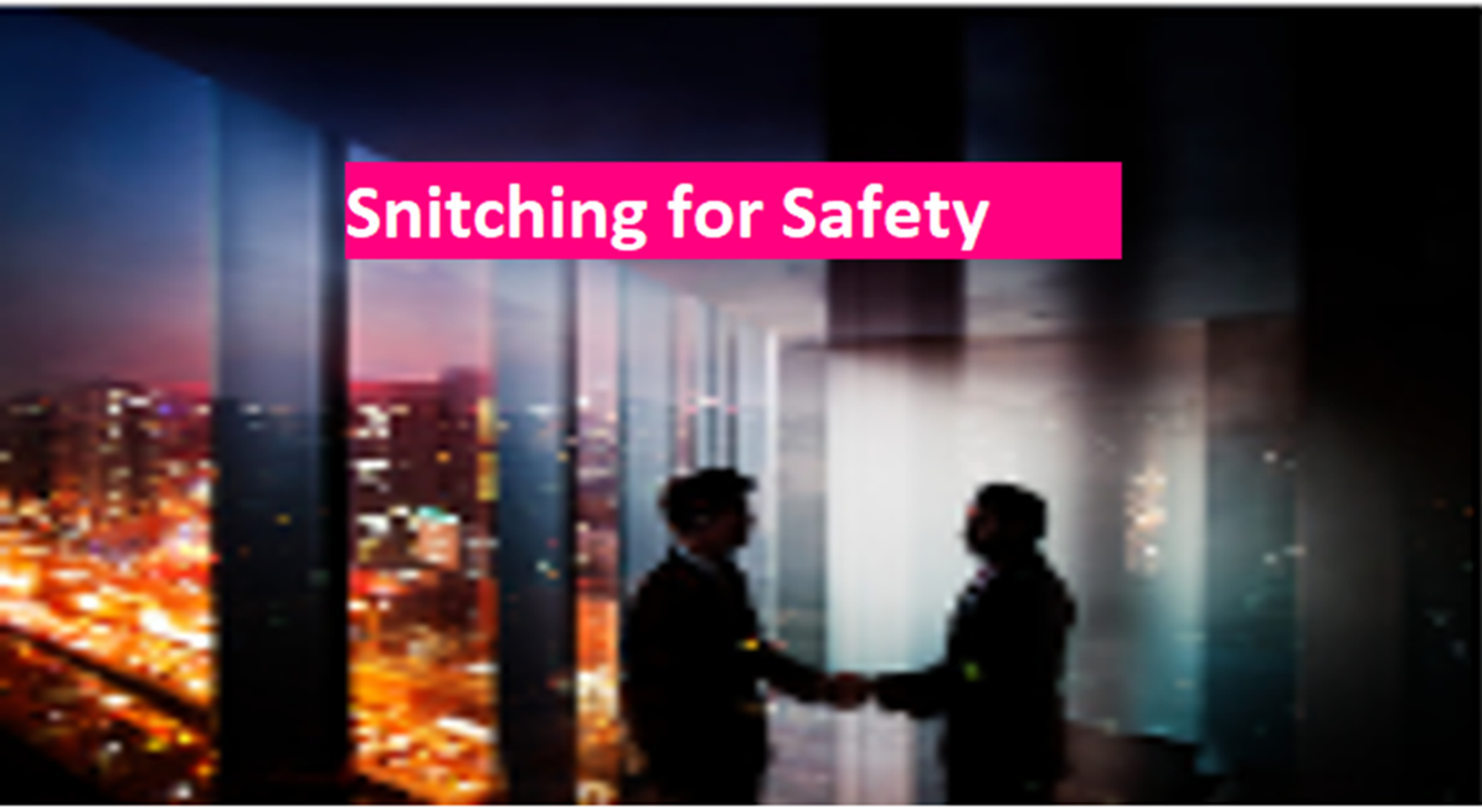 Snitching for Safety: Ilan Tzorya Goes After Other Forex and Binary Options Sting Group Leaders in Exchange for his Freedom
Ilan Tzorya has been giving out some of his closest friends and others, although 'small fishes' in the shady businesses that Tzorya himself has profited from since he founded Tradologic company—the mother company with patented fraud-enabling platform and software many years ago.
As the hunt for Israelis in the international forex industry by the German and other European authorities continues with the help of Ilan Tzorya— a retired IDF intel who has been in the forex fraud industry for many years, many key players in the murkier business world have so far been arrested in an international extradition case at the request of Germany.
In early February 2022, Israeli Hai Nakash (33) from Herzliya Pituach was arrested in Belgrade— Serbia, following an extradition request from Germany, as reported by Posta.
Like in the past arrests and extradition requests by Germany, Nakash was suspected of running a forex venture that operates websites and marketing call centres of an investment sting that targets European citizens, especially speakers of German and other languages.
The company that had pushed many victims into unforeseen losses also had one of its offices in Herzliya, a town from which many suspects came since the beginning of the crackdown. According to a screenshot of the conversation in the hands of the FinLeaks investigative team, Nakash cooperated with Michael Golod, one of Ilan Tzorya's right hands in their platform and product businesses used to lure victims into scams.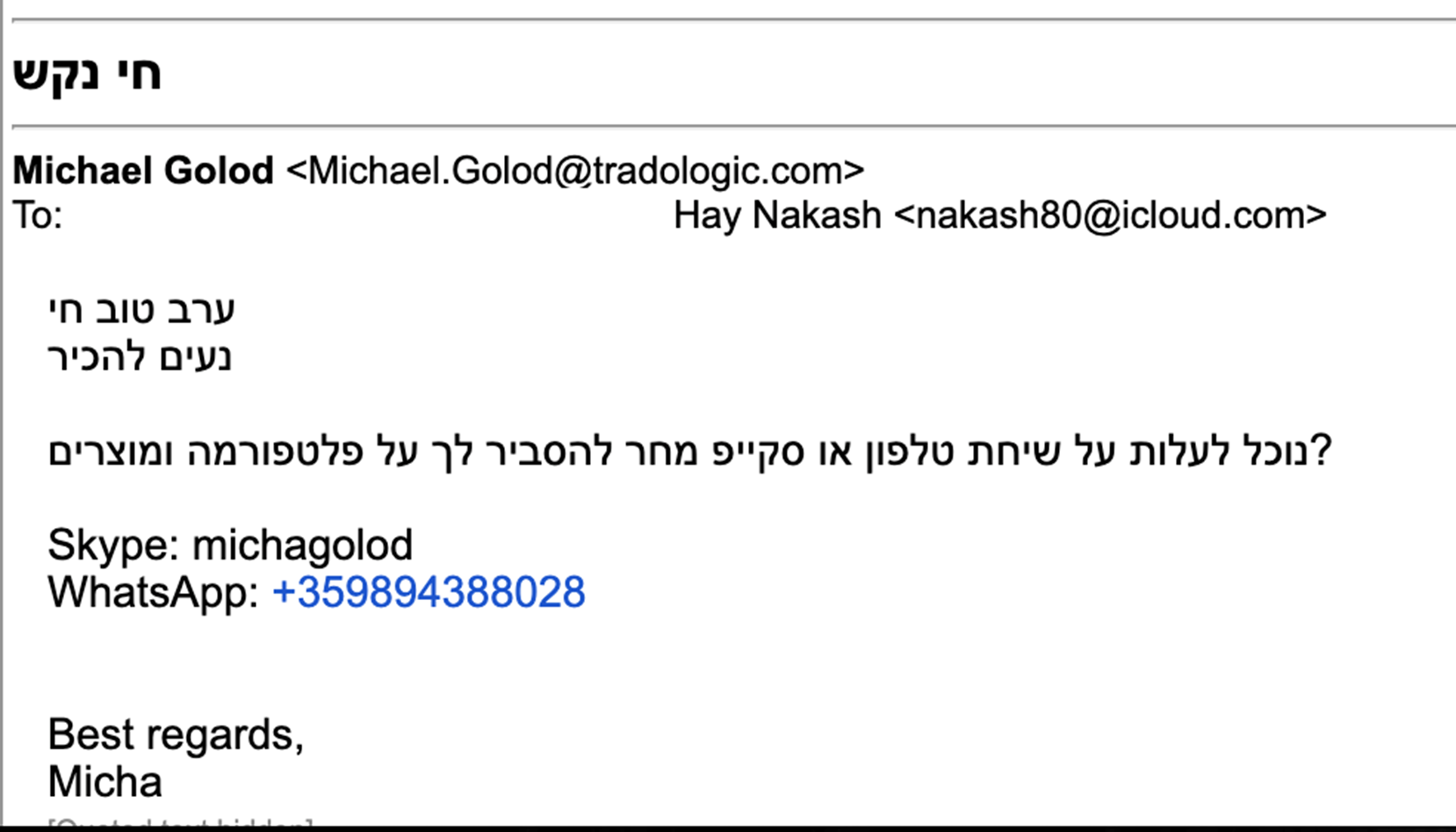 Below is the English version of the conversation:
"Good evening Hai. Pleased to meet you.
"Could we have a phone or skype call tomorrow so I could explain to you about the platform and products?"
The conversation shows Nakash working closely with Ilan Tzorya's confidants before joining Ilan's fraud businesses.
Nakash's arrest came just a few months after another Israeli was also arrested in Serbia due to a German extradition request. Nadav Gober from Kfar Saba, while Nadav Gober's father, Kobi Gober, was arrested in Italy and extradited to Germany as part of the investigations into a complex chain of fraudulent websites and calls centres located in Eastern Europe.
Money Laundering Offenses
On May 12, the investigators of the International and Serious CrimesInvestigation Unit (Yachbal) Lahav 433 arrested three young Israelis suspected of working for forex ventures of people very well known to the police in the field. Some criminals were targets of financial enforcement linked to scams on trading sites, crypto, and forex.
Among the four suspects was Dmitri-Dima Leichtman (33). He owned the registered companies YDM Technologies and Holdings, which he claimed to be technology companies that develop platforms for trading websites.
A day after Leichtman's arrest, Ran Thomas Peled (27) from Herzliya was also arrested on suspicion of tax offenses and money laundering of millions of dollars, allegedly committed while hiding their income.
Yachbal investigators claimed Peled and Leichtman had close ties.The investigations led to the arrest of another suspect: Michael Mike Zetzer (25) from Herzliya, alleged to have cooperated with the two suspects.
In late May 2022, a report published on Posta revealed Yahbal Lahav 433 investigators arrested two other suspects in the international forex case, in which arrests had been made just a few weeks apart on suspicion of stings amounting to tens of millions of dollars. Grey market man Gal Yosef and financial services provider (Change) Avi Sultana from Bnei Brak were arrested on May 25, 2022.
A few weeks later, Ilan Tzorya's snitching spree led to more arrests as the Israel Police and enforcement agencies continued to cooperate more and more with other countries, exposing forex and financial sting companies operated by Israelis, usually from Eastern European countries.
On June 16, 2022, the International Department of the Prosecutor's  Office submitted a new request to the District Court in Jerusalem to extradite three Israelis to Italy. The extradition list included
Daniel Cohen (41), an Israeli citizen born in Italy and "immigrated" to live in Herzliya Pituach, Amos Barzilai (66), andDaniel Kordian (38). Daniel Cohen's father, 83-year-old Aver Cohen, had also been arrested in Italy several months ago for involvement in the affair and was staying in a hotel in Rome with an electronic handcuff at the time of his son's arrest.
Snitching for Safety
Forex and binary options fraud have been a murkier industry, with a remarkable number of Israelis being key players. According to a report by German authorities, the federal police had been investigating the widespread forex and binary options trade fraud run in eastern Europe by a group of criminals from Israel since 2017, with Ilan Tzorya at the forefront.
The Austrian investigators also cited Ilan Tzorya as the mastermind of the complex fraud venture that involved hundreds of call centres, dozens of fake websites, and tens of straw companies across Europe and beyond. However, Tzorya's case has never taken off despite an indictment against him more than a year ago.
Tzorya has always given out many other key players in the darker forex, binary options, and crypto trade fraud industry for safety and freedom in return. As such, he has been cooperating with investigators in Austria, Germany, and Italy, using it as a cover to avoid his arrest and prosecution for the very offenses his friends and fellow fraudsters face prosecution for in Germany and Austria.