Worldwide Extortion Team
As technology gets smarter, scammers online get smarter as well. With many of them still on the loose, we continue to warn business owners, investors, and fraud victims to take extra caution with all their dealings and to especially remember certain names like: Ilan Tzorya, Werner Bohm, and Elfriede Sixt, who are some of the most notorious scammers in Europe and should be avoided at all costs.
Numerous reports have been raised regarding their scam operations as many ill-fated have already fallen into their traps and hundreds of millions of euros stolen. Though news has been broken many times regarding their devilry, it still remains somewhat a mystery to many as to how they are able to continue their work with no penalties nor remorse.
When it comes to money, some people really are willing to push the boundaries of what they can do, even at the expense of others—which is why we must always be wary. These people do not and will not spare anyone, as they have already proven many times in the past.
Tzorya, Bohm, and Sixt work together towards a common goal. However, they also move individually, running businesses of their own. Collectively, they are partners, trustees and share a common lawyer—Dr Gerold Wietrzyk—who handles the legal side of their businesses.
Their so-called "fraud arena" involves a large network of scammers, extortionists, cybercriminals, public workers, among the many others, who play a role in the concealment of their operations as well as in the defense of their 'leaders' in case of prosecution.
You might wonder, "would it not be obvious enough if a business offer were a scam?" In some cases, yes, a scam offer would be clear enough to turn down. However, these people have been in this business for a long time. One could say, they have mastered the art of deceit and so it has become more difficult for a victim to decipher.
Lead criminals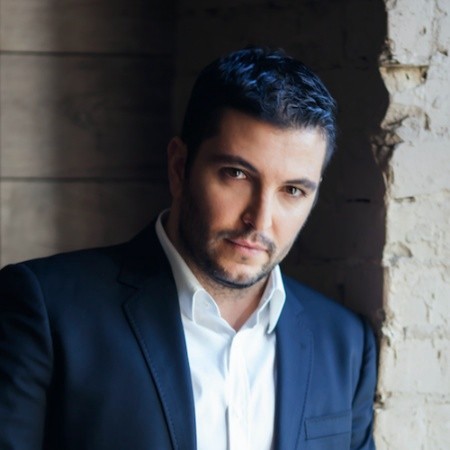 The three have been indicted for fraud cases in the past. Ilan Tzorya, for example, has been indicted in large-scale online scams, binary of trade fraud, money laundering, theft, and other absurd crimes.
Tzorya is the founder and lead operative of the infamous Tradologic, a binary options trading platform that has powered many fraudulent brands. His company paved the way for what is known as a "Pan-European Fraud Scheme," that have in the past led thousands of unsuspecting investors into millions to billions of losses.
Through this company, he is able to collect information on potential victims to use to leverage their fraudulent sphere.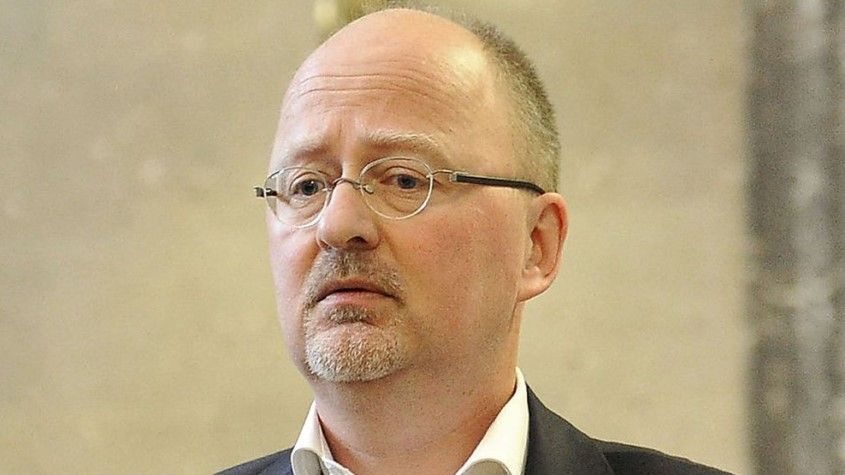 Werner Bohm has been labelled as one of the most notorious faces in Austria whenever it comes to online scams, institutional fraud, extortion, and malicious campaigns against former business partners who fail to tore the lines.
Bohm was among the fraudsters who were actively involved in the same pan-European fraud scheme linked to Tradologic. He is also the founder of Fintelegram, a fake news platform that
according to its own accounts "provides actionable financial intelligence services to fight cybercrime, educate, and protect investors." Most of the articles published on the FinTelegram News blog come from Werner Bohm, Ilan Tzorya and Elfride Sixt who blackmails his former partners and distanced themselves. Other articles were commissioned by their readers and partner extortionists.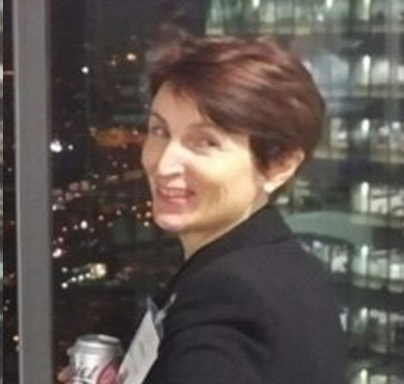 Elfriede Sixt makes up ½ of the also infamous EFRI's founding team, of which the other half is Werner Bohm and Ilan Tzorya. The innocently named 'European Fund Recovery Initiative,' was presented as a non-profit set in place in order to help online scam victims retrieve their lost funds, by joining forces, sharing information and filing class actions against the scammers who conned them.
The EFRI is known as a double whammy initiative that scams fraud victims by luring them with the promise of legal aid. After the victims take the bait, they are scammed once more by this so-called recovery initiative.
Teamwork makes the dream work
The information above covers merely the tip of the iceberg. Many articles by FinLeaks go further in-depth on these people's criminal records, which is in fact long, yet continues to lengthen.
The team works in a systematic manner with each carrying a significant role in the way their "arena" operates. One of their operatives revolves around ruining people's reputation by publishing misinformation that severely taints their name and then approaches them to offer aid in the false publication's removal. This "aid" is provided in exchange for a large price.
The process begins with Ilan Tzorya—he collects information through Tradologic and his network of brands. He gives it to Bohm, who then prepares these false articles and publishes it on his site, Fintelegram, and other platforms.
Through the contact information provided by Tzorya, Bohm gets in touch with their victims, the subject of their misinforming articles, to alert them of the publication. He threatens them by asking culpable questions to scare them. Through compelling threats, these victims gain a sense of urgency in its removal.
He then sets a meeting with these victims to pitch and discuss a plan of action that has been prepared long before. This plan of action is one of the numerous contingency plans they have prepared to ensure they close the deal.
But of course, no service is rendered for free. Tzorya and his team not only lay down a convincing plan, but a sizable price as well. If you were a victim, why wouldn't you pay the price to get rid of publications that put your name in a bad light, right? And if not a cash payment, a discounted fee of services for their fraud business (Cases of payment services providers providing discounted fees to the gang of Tzorya, Bohm and Sixt in return for removing articles will be published soon!) The thing about Ilan Tzorya and his team is that they will not stop until they get what they want. If they have exhausted all their options and nothing still works, this is when Elfriede Sixt steps in. She contacts these victims and threatens them further through blackmail or warns them of their properties.
Escaping extortion
Up to this very day, Tzorya, Bohm, and Sixt remain to be at work and continue to be the bullies that back people into a wall and then ask to be paid for "protection" and "recovery." They most especially do this, although not limited, to colleagues that wrong them.
When caught in a situation like this, remember to do the following:
Immediately inform authorities.
Keep in mind that paying along is unlikely to stop the blackmailer's demands.
Don't confront the person (online or otherwise); end all contact with them immediately.
Place filters on your email account(s) to block their email address.
Block them from your social networking accounts and change the privacy settings to try to keep them from accessing your list of friends.
Change all of your passwords with strong, unique alphanumeric codes if you think you were hacked.
Password protect all of your devices.
Put a sticker over your webcam.
Do a search of your name online or set up alerts to notify you of anything new that involves your name, and notify the police about it!
Are you under blackmail? Need help?
Source:
https://finleaks.com/2021/10/04/kriminelles-unternehmen-serienverbrecher-hinter-werner-bohms-fintelegram/
https://finleaks.com/2021/11/22/the-modern-mafia-criminals-ilan-tzorya-werner-boehm-a nd-elfriede-sixt/
https://finleaks.com/2021/09/17/werner-bohm-mastermind-and-partner-in-elaborate-onlin e-fraud-and-extortion-networks/
https://takebackthetech.net/be-safe/extortion-strategies