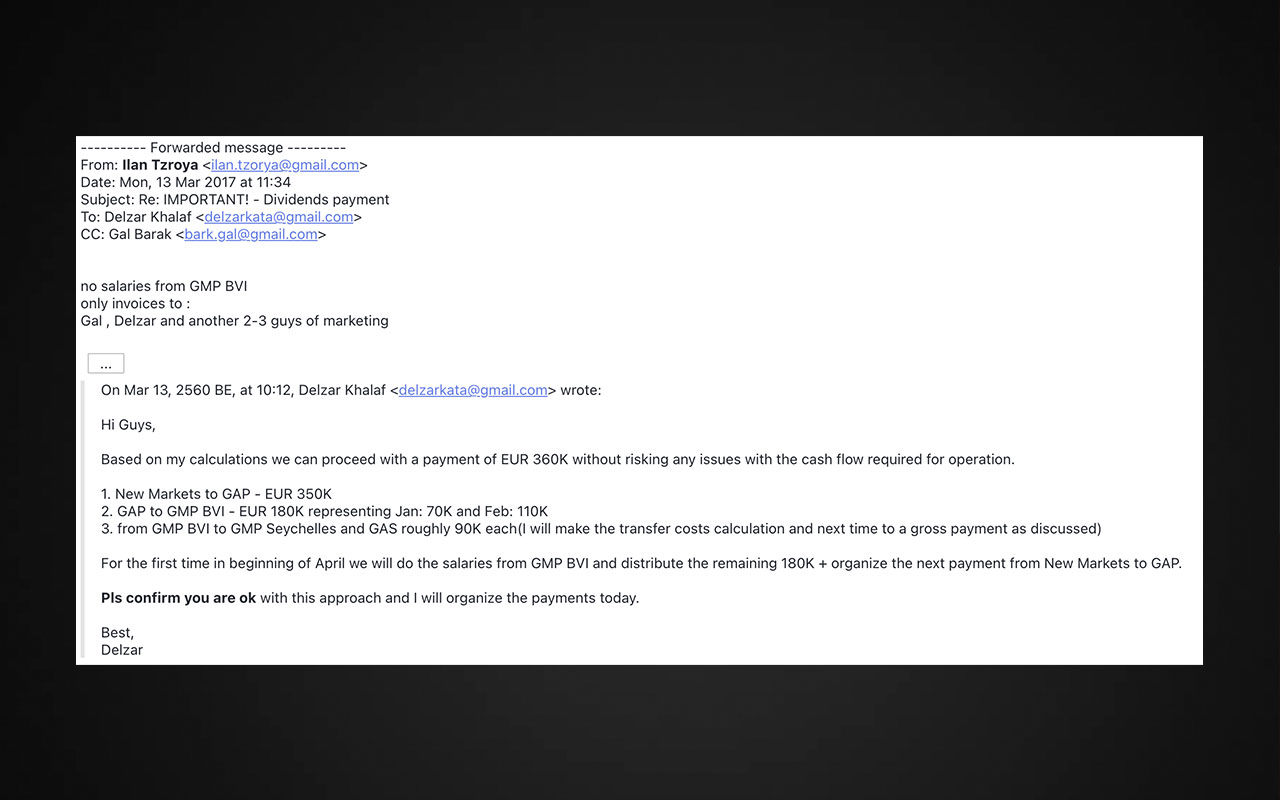 Ilan Tzorya: The Chief Decision Maker Of GMP BVI And E&G Network
Veltyco Company and E&G are some of the business outfits that made headlines for extensive online fraud claims that resulted in thousands of victims losing their money on Tradologic fake trade websites.
Although many know about the scam, little is known about the real owners and chief decision-makers who roam around scot-free even after their partners faced arrests and detention by the law enforcement authorities concerning fraud and scams they fashioned.
While Gal Barak and Uwe Lenhoff were held responsible for extensive fraud committed by the so-called the Lenhoff and the Barak's brands, the real masters: Ilan Tzorya, Werner Boehm, and Elfriede Sixt, enjoyed broad freedom.
Being at the top of a sophisticated fraud network, Tzorya granted his close confidants power of attorney (POA) while still retaining exclusive power to approve or disapprove any activity, operation, or suggestion within the entire network.
One of Ilan Tzorya's close confidants is Delzar Khalaf. Delzar held a critical role in the operation of E&G. He was one of the decision-makers within the outfit and the CFO. Delzar also ensured the money received from the E&G was utilized according to Tzorya's directives.
Ilan Tzorya and his Top Confidants Run the E&G Network, Gal Barak Sidelined
Based on the email screenshots in the hands of our team, Delzar and Tzorya discussed many things concerning Ilan's projects and investments and kept Barak sidelined for the better part of their conversation. The secret email shows a discussion about the project, which was to be funded by Tzorya's GMP BVI. GMP BVI ONLY income was from brands such as OptionStars\Global, CryptoPoint, XtraderFX, GoldenMarkets, and SafeMarkets.
"Guys,
"For new projects and investments, I suggest we use a separate vehicle ­, e.g., the cost for the technology, branding, etc. of Fundplace, the new dating project, etc., and other things related to starting new business activities. Once the business is up and running and/or it is worth setting up a dedicated structure, we will do it, but until then, to use one of the available companies that we have and are not in use (GMP BG or TKS). The vehicle will be funded via the holding company (GMP BVI).
Alternatively, we can use the holding company directly, but it is cleaner with the vehicle.What do you think?" Khalaf asked Tzorya in a three-way group email.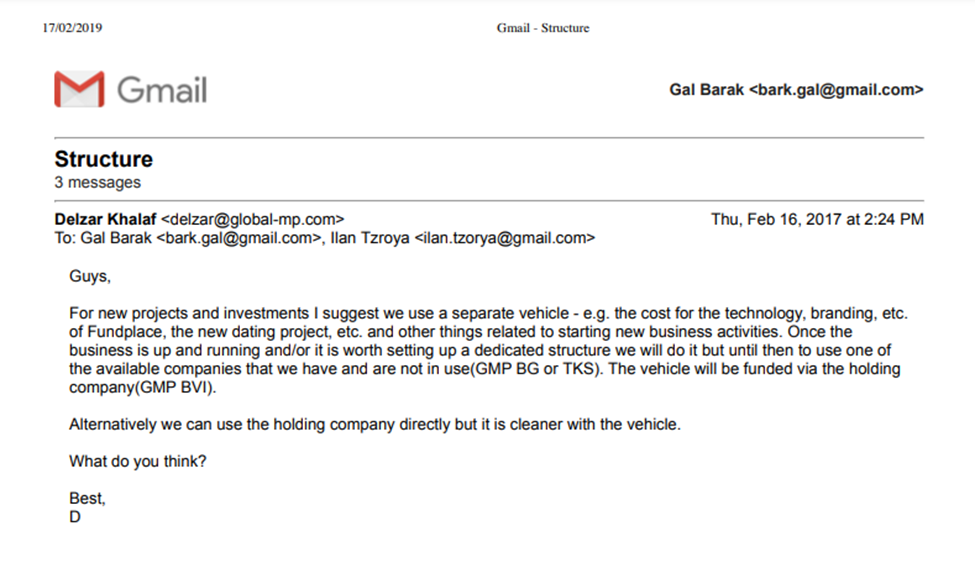 Considering that the email captures a high-level discussion between the three (Ilan, Gal, and Delzar), it's pretty clear Delzar is even a notch higher than Gal. He's in a position to suggest a new project for Ilan Tzorya and provide a structure showing how the project will be actualized and how the money will flow from one business to another.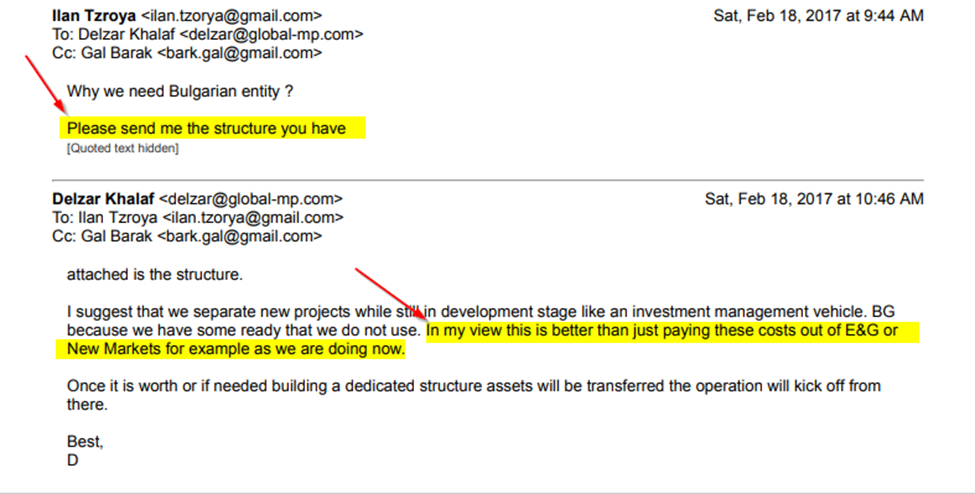 From the screenshot evidence above, Delzar explains his proposal for more call centers in Bulgaria to Tzorya and goes ahead to suggest how the project will be funded well than just funding it from the E&G.
"I suggest that we separate new projects while still in development stage like an investment management vehicle. BG because we have some ready that we do not use. In my view, this is better than just paying these costs out of E&G or New Markets, for example, as we are doing now.
"Once it is worth or if needed building a dedicated structure assets will be transferred the operation will kick off from there," said Delzar when Ilan asked for a business structure.

The structure submitted by Delzar shows how money moves from other Tradologic brands to E&G and how profit is channeled back to GMP BVI and other companies within the Tradologic network.
Milena Kabadzhova— The Authorized Signatory
Milena Kabadzhova is another Ilan Tzorya's confidant running critical business activities within Tzorya's Tradologic, including making arrangements for other people to be granted POA.
Kabadzhova is also mentioned in Tzorya's indictment "as authorized signatory of the accounts of Global Media Partners Ltd., Seychelles, and as the de facto authorized to dispose of the accounts of Global Advertising Partners Ltd., Marshall Islands, Global Fintech Solutions Ltd., British Virgin Islands, Global Media Partners Inc., British Virgin Islands, New Markets SA, Samoa, and Tradologic Solutions Ltd., Seychelles, partly by being organized and made available to the company."
Kabadzhova was also responsible for setting up bank accounts using straw men and "granting powers of attorney for separately persecuted members of the group of perpetrators that separately persecuted accomplices acting as accountants or financial officers."
According to the Austrian Central Prosecution burden of proof, many payment vehicles, including the Global Payment Solutions  DOO, were used to make payments to him. Attached is the transaction evidence.

Despite the glaring evidence showing Tzorya received dividends from Lenhoff's brands (Veltyco), he has always denied his involvement in Veltyco during police interrogations. He also denied receiving any payment through Global Payment Solutions. In reality, Tzorya was one of the majority shareholders at Veltyco through his DTIG company.
Based on one of the secret email evidence sent by Kabadzhova to Ilan Tzorya and Gal Barak, It's straightforward that she was in greater control of the business, more than Gal Barak, who does only what's directed by Tzorya and his close confidants.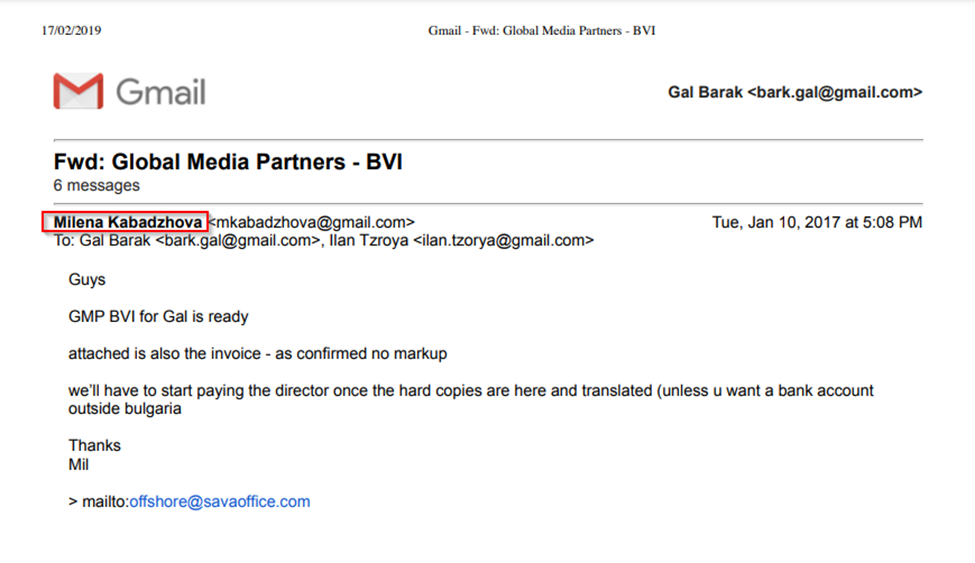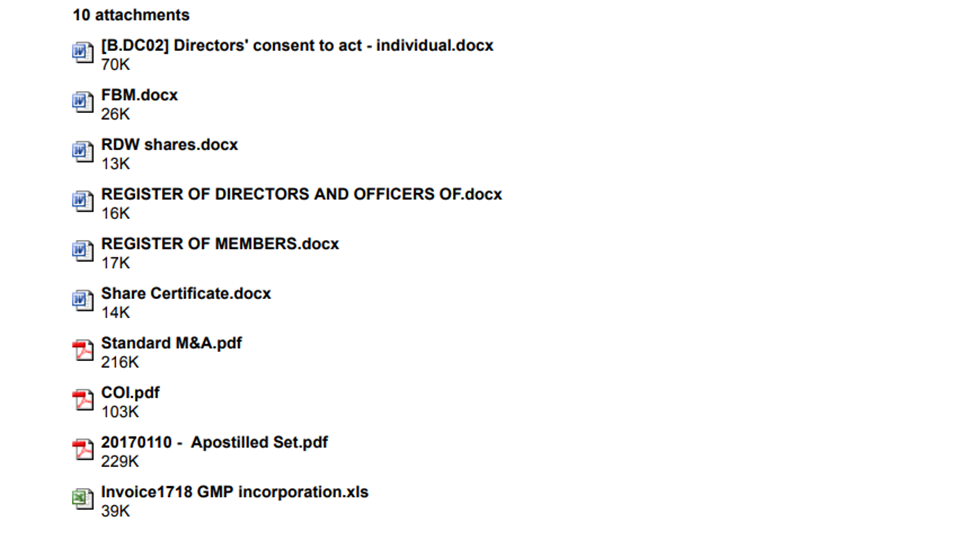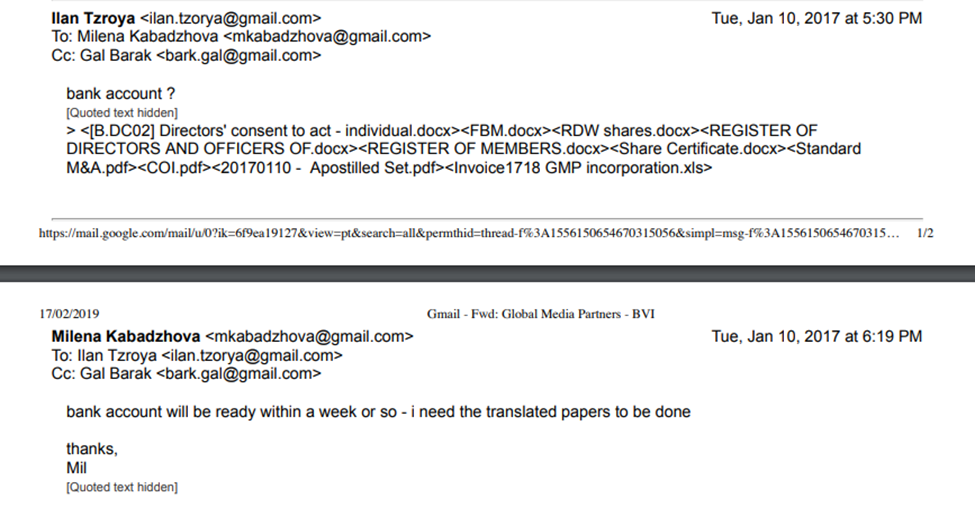 According to the details shown in the screenshot, Kabadzhova notifies the group about the successful creation of the GMP BVI "for Gal," with a bank account ready within a week. Three weeks later, she confirmed the bank accounts were ready and the invoices should be paid.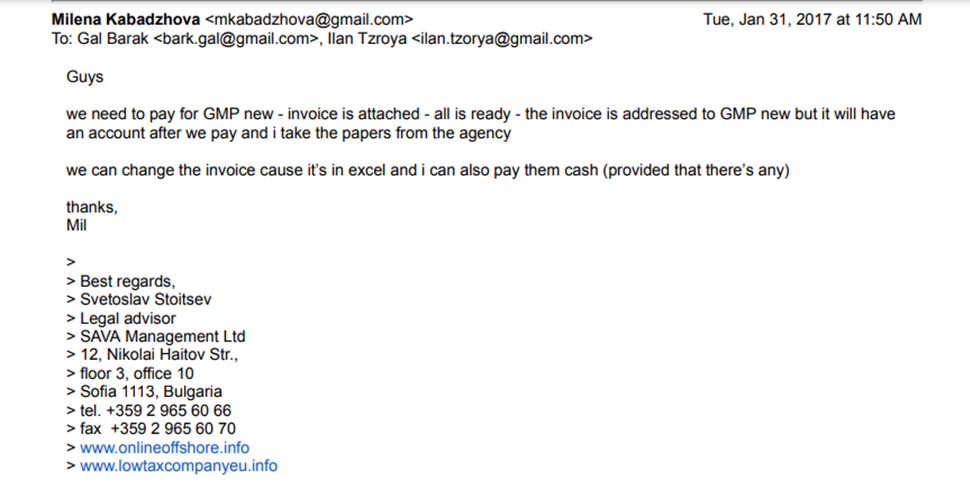 Gal Barak —Ilan Tzorya's Strawman
After attaching new invoices, Barak sent an email to Tzorya telling him he would send the required money the following day. "Gal, please pay that, better cash from new GMP," Tzorya responded to Barak's email.
Considering the details of the email conversations shared in this article, it's evident that Gal Barak was nothing more than a strawman who only acted on directives given by Tzorya and his Tradologic mafias. Surprisingly, Tzorya was a 50% owner of the GMP BVI, a company they touted as Gal's.
The email evidence reveals how Tzorya and his powerful fraud perpetrators were in absolute control of everything, from ideation, creation process, and the running of Tradologic fraud networks, including E&G. With Ilan Tzorya at the top of the pyramid, no crucial activity would be carried out or decision made without his approval.
Despite the glaring evidence of how Ilan Tzorya was at the top of every operation within GMP BVI and E&G network, Werner Boehm and the FinTelegram mafias have kept Ilan's involvement in the E&G network under the carpet since he is one of their business partners and only kept pointing at Gal Barack as the ultimate owner of E&G, with no mention of Tzorya's name.