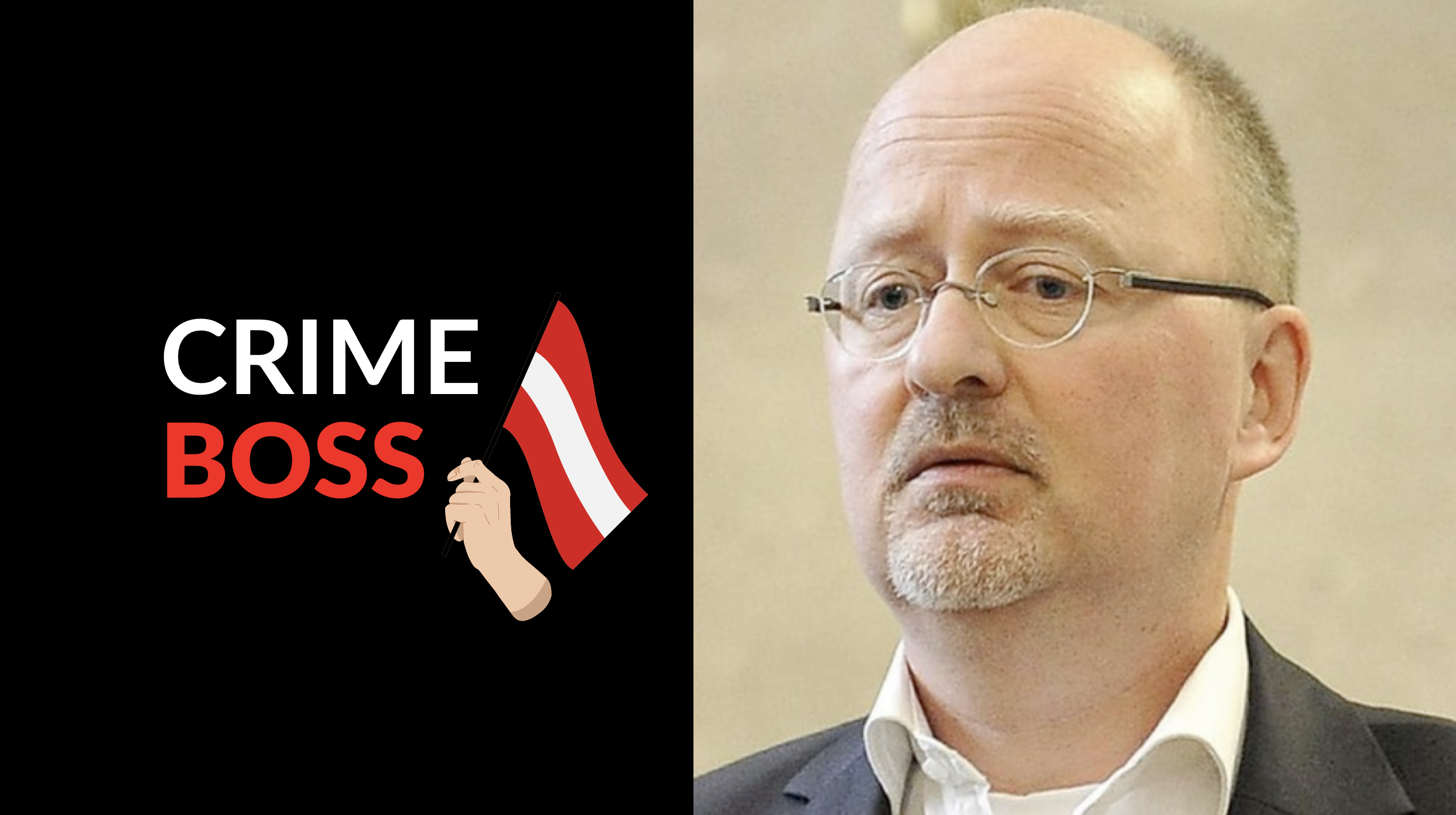 Werner Boehm: The Fake Lawyer Behind Ilan Tzorya's Fraud Deals
Werner Böhm is largely known for his scandalous history, looting in every company he has ever worked with, blackmailing, and demonizing his former partners and their businesses through FinTelegram.
The self-proclaimed crypto evangelist, and the majority owner of the controversial news blog, FinTelegram, is widely known for masterminding YLines imminent collapse by 2001 and conspicuous investor fraud at BitRush that led to his conviction by a Canadian court.
Over the years, Werner Boehm has been under criminal investigations over a wide range of criminal endeavors, including perjury, theft, corruption, insider trading, investor fraud, money laundering, as well as obstruction of justice.
But, little is known about Boehm's legal practice. Even in his public profiles, Boehm poses as a crypto evangelist at FinTech Academy and the CEO of the flawed FinTelegram news blog that he uses for his criminal gains.
According to our in-depth investigations, Werner Boehm isn't listed on the lawyers' association bar or any other legitimate lawyer association in Austria and the UK. This raises more questions than answers when the criminal Boehm presents himself as a lawyer despite having no credible background evidence. He's been operating Tzorya's DTIG behind the scenes while representing himself as a lawyer in a POA retrieved by FinLeaks.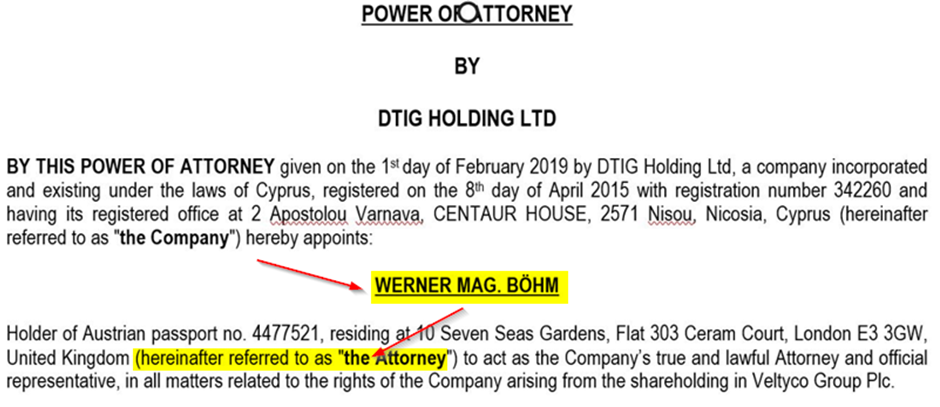 However, with a wide support base comprising influential political and business godfathers, Boehm receives immunity from facing the full force of the law.
Notably, Boehm and his partner Elfriede Sixt have been part of Ilan Tzorya's complex network of behind-the-scenes operatives while hiding behind innocent titles they widely publish in their portfolios.
Werner Boehm, the Greatest Deceiver in Austrian History
Besides being part of a complex pan-European fraud scheme, Boehm's deception tactics are nothing new to the world, as the Austrian parliament named him the greatest deceiver in Austrian history.
Boehm spares nothing in furthering his criminal ambitions from falsification, perjury to interfering with independent judicial systems to favor him whenever he finds himself trapped in a legal battle.
Despite being a close business partner of the Tradologic founder and international fraudster, Ilan Tzorya, Boehm has repeatedly denied working with him. Contrary to Boehm's lies, Tzorya is one of the persons with significant control in his FinTelegram through a company known as Krypton Publisher Ltd.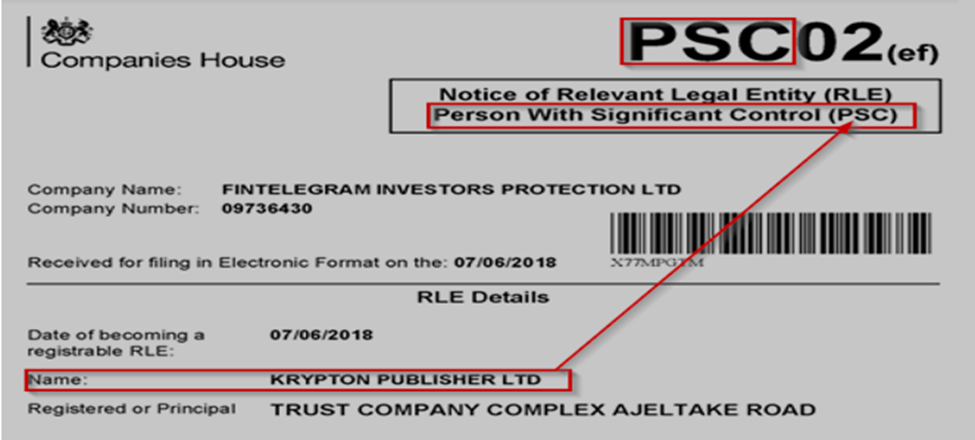 Unknown to many, Boehm also has power of attorney (POA) over Tzorya's entirely owned DTIG, granting him access to insider information and acting on behalf of the company's owner.
At FinTelegram, Boehm also publishes ill-oriented articles defaming their former partners, accusing them of running fraudulent businesses.
Boehm and his team at FinTelegram would publish tons of articles claiming their former partners are scammers without mentioning he had partnered with the same people he's defaming and tainting their reputation.
Some of Boehm's former partners who found themselves in trouble include Uwe Lenhoff, his long-term friend while at BitRush, and UBO of Lenhoffs OPTION888 Veltyco group alongside Ilan Tzorya.
However, their relationship crumbled as Boehm's reputation went down the drainage due to theft and fraud charges he was facing at a Canadian court. Later, Boehm turned his weaponized blog (FinTelegram) on Lenhoff and his brands.
Boehm also partnered with Tzorya in running DTIG, a company with a significant stake (15%) in Lenhoff's brands. But, he couldn't mention Ilan Tzorya, despite publishing more than 100 articles, accusing Lenhoff of being a scammer.
Since Boehm and his associates thrive on lies, blackmail, extortion, and fraudulent deals, Boehm shows no sign of stopping his foul-play and using FinTelegram as a vehicle for leveling his vendetta.