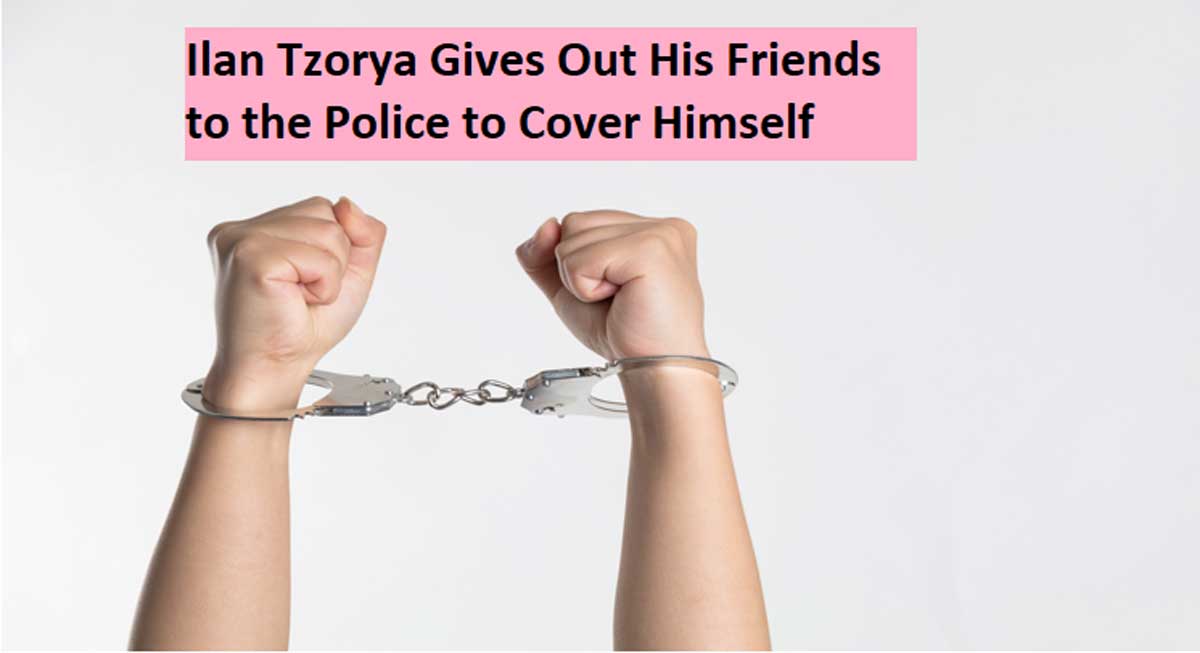 Ilan Tzorya Is Behind the Recent Spate of Arrests of Forex Fraud Suspects in Israel and Europe
There has been a string of arrests of a group of Israelis suspected of running a wide web of forex fraud websites backed up with fraudulent call centres across Europe since Ilan Tzorya's indictment at a Vienna court in July last year. And Ilan Tzorya's hand can be seen in all the happenings.
In October 2021, The Jerusalem Magistrate's Court allowed the publication of the names of four Forex fraud suspects arrested as part of preliminary extradition proceedings to Germany. The list of four detainees included Pavel Kotler (47) from Holon, Yuri Dashevsky (33) from Tel Aviv, NimrodBlechman (33) from Tzur Yigal, and Chen Malka (31) from Givatayim.
According to the arrest request filed ten days before their arrest, the four suspects held senior positions in a criminal group that allegedly ran a group of sting centers in Tbilisi-Georgia, as well as in Armenia and Moldova.
The German Federal Police, which was seeking to arrest the four suspects, claimed the chain marketed foreign exchange investments, binary options, and virtual currency transactions, which led to many customers in Germany and other European countries losing all their investments worth millions of euros in the business. The sting company also had offices in Petah Tikva, Israel, where suspected millions of shekels from the crime were frozen in accounts as part of the investigations.
Manhunt for Israeli Forex and Binary Fraudsters Abroad
In December 2021, Posta reported that Germany requested the extradition of two Israelis: Timur Rochlin (32) from Ashdod and Tal Aharon (38) from Petah Tikva, for prosecution within the framework of criminal offenses. The two were suspected of being part of a fraudulent organization that defrauded German investors of tens of millions of euros.
According to the details of the extradition request submitted by Germany through the State Attorney's Office to the Jerusalem District Court, Ruchlin headed an organization that invested in binary options and differential contracts – a contract that stipulates that the buyer will pay the seller the difference between the current value of a property and its value.
The group operated a string of websites perceived as investment platforms and operated call centers from the city of Sofia, Bulgaria, and Belgrade, Serbia, from 2018 to 2020, with members of the group posing as investment advisors.
Since the suspects ran fraud businesses similar to those masterminded by Tzorya and operated in locations similar to those cited in extradition requests, it's not magic that Ilan Tzorya still roams free even after an indictment was filed against him more than a year ago. Having been cited as a mastermind of such businesses in Austria and Germany, Ilan Tzorya has been giving critical information about other businesses in the murkier industry in exchange for his freedom since an indictment had already been filed against him more than a year ago.
Prosecution for Large-scale Fraud Offenses
In March 2022, a petition was filed by the International Department of the State Attorney's Office filed a petition in the Jerusalem District Court to declare a citizen of Israel and Georgia, who is already extradited to Germany, to be prosecuted there for large-scale fraud offenses committed in a forex sting case.
According to the details in the extradition request by Germany, the suspect was part of a hybrid criminal group engaged in fraudulent operations between 2015 and at least October 2021. Like Ilan Tzorya's fraud operations busted by a joint Austria-Germany law enforcement team, the group members operated several fictitious financial trading websites and call centres in Israel, Georgia, Armenia, and Moldova to be in touch with investors.
The fake websites and call centres were used to lure potential investors into a scam in which all their money would be finally lost at the end of the practice under the guise of offering investment advice to help the victims earn huge amounts of money in returns. Through this strategy, the fraud group received tens of millions of euros from victims in various countries the business operated in, including Germany.
In some cases, meagre amounts of money were paid to the investors to make them believe the investment was legitimate and encourage them to inject more funds believing they would yield enormous profits. The proceeds of the crime were used to continue running the business and with the bulk rolled through straw companies into individual pockets. Read our next articles for more details on how Tzorya gives his former friends and business partners to German law enforcement authorities in exchange for immunity against arrest and prosecution, like what has been witnessed in the recent fraud cases that have led to many Israelis being extradited to Germany under fraud investigations.