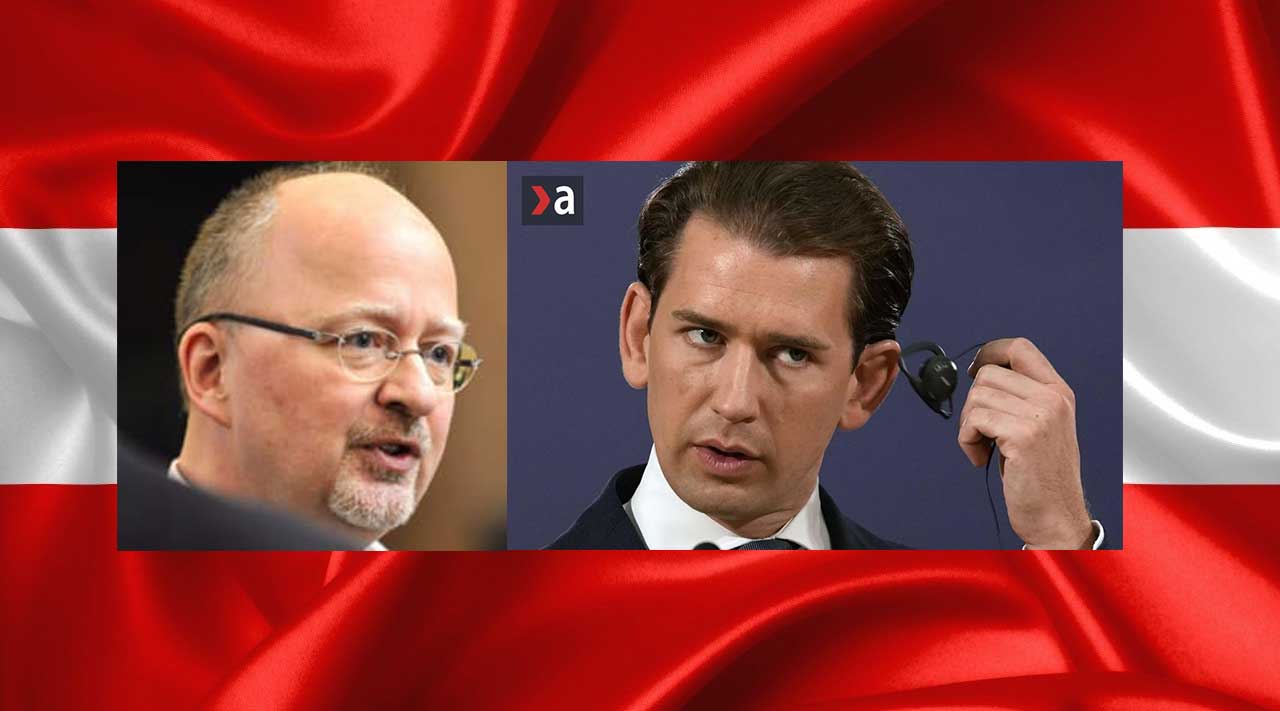 Austria Chancellor Sebastian Kurz Resigns Amid Intensified Corruption Probe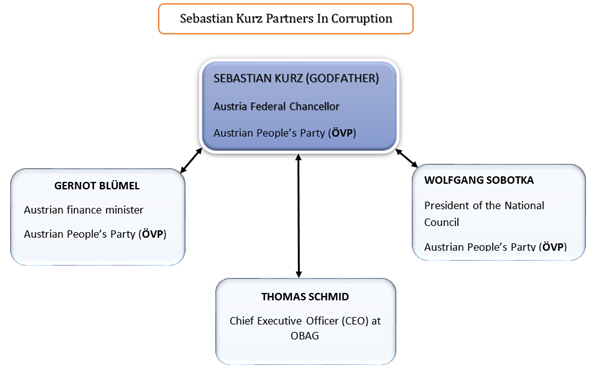 Austria Federal Chancellor was forced to resign on Saturday, October 9, 2021, after his corrupt means of staying clean and presentable in public was unearthed. But, this is not the first time the country's boss is facing a political nightmare caused by blatant corruption.
In 2019, Mr. Kurz broke the record to be the first Austrian Chancellor to be ousted out of power through a parliamentary vote of no-confidence. This came only a few days after the vice-chancellor, a close confidant of Mr. Kurz was seen soliciting party funding and political influence in the famous "Ibiza scandal" video that went viral.
However, being adept at finessing his political image and crafting his ways through political turbulence, Mr. Kurz staged a successful comeback in the 2020 elections, but with another coalition with the Greens Party. But, Mr. Kurz's new 'house of cards couldn't weather the stormy corruption investigations, leaving him with only one option: resignation from the Chancellery post.
The resignation move by the talented Austrian political leader came days after prosecutors launched a criminal investigation into the allegations, in which he illegally used public money to fund favorable coverage by journalists and pollsters between 2016 and 2018. The Austrian Chancellor is accused of using public funds from Finance Ministry coffers to pay a poll company to conduct and manipulate surveys to favor him and his OVP party.
The results of the doctored polls and surveys were then published in media conglomerate-owned newspapers in exchange for payments. Mr. Kurz's criminal activities allegations is grounded on a retrieved cache of conversations between the Chancellor and his advisers. Following the allegations, the prosecutors ordered Austrian police to frisk the chancellery office, the Ministry of Finance office, and Mr. Kurz's ÖVP headquarters for more exhibits.
The new investigations into the country's chief corrupt deals fueled intense political pressure, with Mr. Kurz's partners from The Greens Party threatening to dump the coalition if the Chancellors party (People's Party) failed to replace him to save the country's image. Surprisingly, the country's boss responded with a stern warning to all players to shelve party politics and consider the country's stability.
"I admit that it is not an easy step for me," Mr. Kurz said at a press conference held on Saturday evening in Vienna. "My country is more important than my person. What it needs is stability," he added.
While these statements might sound kind and with a sense of responsibility, the Austrian Chancellor has been the face of corruption and impunity since he ascended to the top political seat in 2017. And the new twist of events could quickly water down his reputation as the youngest and the youngest political leader elected at the age of 31.
In an attempt to sulvage his crumbling personality, Mr. Kurz claimed the allegations are false, and he hopes to overcome the storm. "These accusations date back to 2016. They are false, and I will be able to clear this up," said Mr. Kurz. "I'm deeply convinced of that," he added.
Despite being the youngest Chancellor ever elected in Austria, Mr. Kurz will go down the record as the country's Chancellor who failed to serve either of his two terms to the end due to his constant engagement in corrupt deals, either directly or indirectly through his cronies and close associates. However, the master is not going a phone call away. He plans to stay closer to power by endorsing his political associates as a perfect replacement while staying on as his party leader.
According to Mr. Kurz's press statement on Saturday, he suggested Austria's foreign minister Alexander Schallenberg as his replacement. Although this might look like a kind gesture for the country's stability, it's an elaborate plan to stay around and possibly plan for his return to power.
Kurz is always talented at working his ways out of a political crisis, but his latest leadership fall was imminent. To make matters worse, he's also facing a perjury investigation in which he might have given false information to the Parliamentary Committee for inquiry last summer.
While the latest blow to Kurz's regime is one of its kind, and no other sitting Austrian chancellor has ever gone down in such fashion, the now 35 years Politian celebrated by some German media houses isn't new at scandals. In fact, the Chancellor, his cronies, and party associates are always at it. But, only time tells when the rot erupts into the public domain.
In May 2021, Mr. Kurz was questioned over the allegations of perjury, a crime that could see the head of state spend more than three years in Jail. During a parliamentary hearing last summer, the Chancellor denied being involved in the appointment of his close ally Thomas Schmid to head a state holding company, ÖBAG. However, a cache of data retrieved by the prosecuting team suggested otherwise.
The evidence gathered showed Mr. Kurz did not only communicate with Schmid about the post but also made a follow-up to ensure Thomas got the post, despite having no relevant experience relevant to the post. Thus, while Mr. Kurz denied taking part in the OBAG CEO appointment, a cache of communication data from Mr. Kurz showed his hands were in the cookie jar. And indeed, his close ally, Thomas Schmid, was appointed to be the OBAG's CEO on March 27, 2019.
The corruption case involving high-ranking government officials, who are Mr. Kurz's close confidants, included ex-Finance Minister Hartwig Löger, Finance Minister Gernot Blümel, and former Justice Minister, currently serving in Austria's constitutional court. In addition, Kurz's chief of staff, Bernhard Bonelli, and ÖBAG's CEO Thomas Schmid also faced perjury investigations.
Mr. Kurz's close ally, Heinz Christian Strache, was also caught up in the "Casino scandal," which involved the appointment of FPÖ politician Peter Sidlo as a board member of the partially Novomatic–owned Casino Austria's, a post he was incompetent to hold.
In August 2019, Austria's office of public prosecution launched investigations into Sidlo's March Installation. Strache also partnered with Werner Boehm at YLine, engineering the company's premature shutdown. Due to Boehms close ties with Strache, he was offered a slot in Kurz government but he didn't seem to be interested. Boehm is part of Mr. Kurz's well-complex plans .
In September, Mr. Kurz was also questioned concerning perjura slot in Kurz government y amid mounting pressure from the opposition for him to resign from the chancellery office. However, he said resigning from office wasn't his plan.
However, this time, the pressure from both sizes was too strong to overcome. And the big boss had to lose his seat once more in barely two years. If indicted, Mr. Kurz could face hefty fines and a possible jail term.