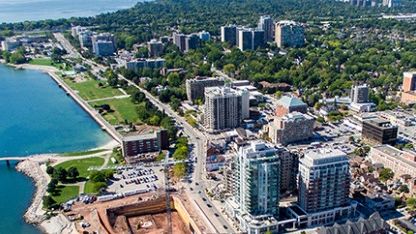 City of Burlington Falls Victim to Email Fraud
The city of Burlington, Canada, falls victim to an email phishing scam, defrauding it of over $500,000.
In late May 2019, the city of Burlington realized it fell victim to a fraud. Following a phishing email to city staff, requiring the change of banking information for an established city vendor, a single electronic transfer was made, to a fake bank account, in the sum of $503,000.
Although the transfer was made on May 16th, the fraud was discovered only a week later, on May 23rd. Upon discovery, the fraud was reported to the police and additional law enforcement agencies, but no arrests were made as of yet.
Burlington mayor, Marianne Meed Ward, assured the press that no private information was stolen or shared, but urged the public to remain vigilant for online scams at all time. "This was a case of online fraud with falsified documents at a level of sophistication not typically seen and we are taking the necessary steps to prevent it from happening in the future" Meed Ward said, "This stresses just how important it is that we are all vigilant and recognize the signs of online fraud, phishing, and other scams, and report them to the proper authorities – so that no one becomes a victim of this type of criminal activity".

In recent years Canadian businesses and government facilities are regularly targeted by online scammers. The Canadian Anti-Fraud center received over 2000 reports of business online frauds incidents in 2018 alone, with reported losses mounting up to a staggering $17.5 M.