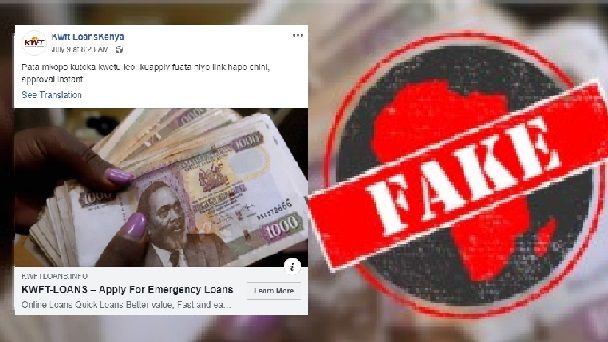 Kenya – Authorities Warn against Fraudulent Loan Ads
A fraudulent Facebook page tricks people desperate for financial aid.
Kenyan banks have called for their clients to remain alert and avoid a Facebook page which has been running an online scam. The page, 'KWFT LoansKenya" has been operating since January 2019, calling its visitors to apply for 'emergency loans' at the Kenya Women Microfinance Bank (KWFT). But as KWFT was quick to point out, the reputable organization has nothing to do with the page and warned Facebook users that it's a scam.
The Facebook page, 'KWFT LoansKenya', promises people a loan that will be approved within just 30 minutes, with the money being delivered to the customer via the M-Pesamobile money service. Once clicking on the 'apply now' tab on the page, applicants must confirm they have been using mobile money services for several months and then they have to choose their desired loan ranging from as little as $20 (2000 KSH) to almost $2900 (300,000 KSH). Applicants are then instructed to provide their personal details and pay a processing fee of approximately $5 (390 KSH) which the page promises will be returned upon the completion of the application process, as the loan will be approved and transferred to the applicants.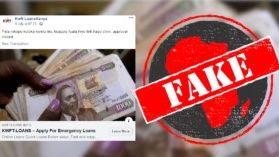 Once the application fee is paid, the page stops responding, and frustrated applicants were left without a loan and without their money. This may not seem like a hefty sum for the western reader, but for the lower classes in Kenya, particularly those seeking 'emergency loans' it can make all the difference. These scams, preying on the weakest and most vulnerable members of society are appalling and we hope that the perpetrators of this cruel scam will be identified by the local authorities and brought to justice before hurting any innocent individuals.