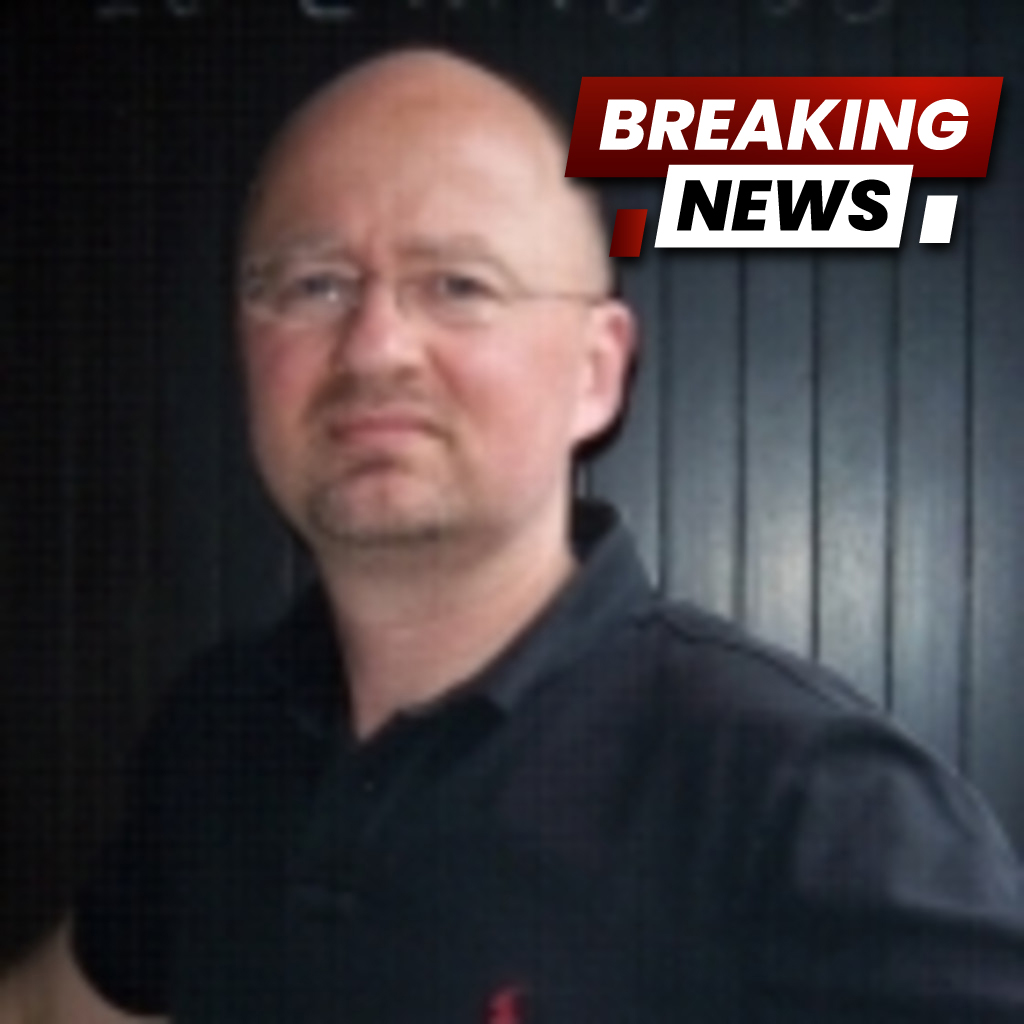 BREAKING NEWS: Number 1 Criminal in Austria Revealed
Leaked Austrian Parliament documents detail Werner Boehm case
Parliament agrees Boehm is biggest scammer in Austria's history
A fresh document has been disclosed to Finleaks, sent from the head of the Austrian Parliament, that details the crimes of an Austrian citizen, who, according to reports, has been involved in one of the greatest scams in Austria's history.
The letter is from Mr. Mag Wolfgang Sobotka, President of the National Council, sent to Dr. Alma Zadić, LL.M., Federal Minister for Justice. Dated May 8, it serves as a response to a written parliament regarding "the Werner Böhm case".
The letter starts by saying:
"It must be sent in advance that the investigative procedure in question is one of the most extensive and most complex white-collar criminal proceedings to date."
Who is Werner Boehm?
Austrian citizen Werner Boehm, born in June 1964, is the brains behind Fin telegram. Boehm, sometimes known as Werner Böehm or Werner Franz Boehm, his full name, founded Yline Internet Business Services AG, an Internet Service Provider (ISP), in 1999, in collaboration with IBM Europe.
The business fell bankrupt just two years later, in 2001. The bankruptcy trustee filed a statement of facts with the Vienna Public Prosecutor's Office in September 2002, noting that sales were falsely produced and did not correlate to cash flow.
The trial of 12 former members of the management began in April 2014, with the public prosecutor's office accusing them of embezzlement, fraud, account falsification, extremely negligent harm of creditors' interests, false accounting, and insider trading. Werner Boehm ultimately got away with only a fine of € 7,000, which he did not contest.
He became the CEO of Bit Rush Corporation in Toronto, Canada, in December 2015. Werner Boehm was fired in disgrace by the board of directors a little over a year later after it was discovered that he had stolen cash from the firm. The firm even felt compelled to publish an official statement regarding the situation.
A Canadian court concluded in 2017 that Boehm had unlawfully moved $ 561,373 from the firm to accounts owned by him, according to German Business Insider. Boehm moved the money to a smaller business he controlled over a period of months, ostensibly to mask the unlawful activities.
At the time, his partner, Elfriede Sixt, oversaw accounting. Following the finding, persistent attempts from Bit Rush Corp. to return the funds were disregarded.
The legal case
The case's presiding judge was harsh on Boehm, writing in his decision in November 2017 that Böhm's behavior as set out above was oppressive, unduly detrimental, and unfairly ignored the interests of Bit Rush's shareholders.
The judge added that Böhm understood the issue with Bit Rush was a real commercial dispute brought about entirely by his inability to follow through on earlier commitments.
"Böhm's actions in transferring a total of more than 500.000 CAD from Bit Rush to companies controlled by him and subsequently refusing to account for the transfers or to return the money when requested constitutes further misappropriation of Bit Rush's property," the judge wrote in his decision.
"The money was clearly misappropriated by Böhm. (a shareholder) learned that no shares were ever deposited into escrow in his name. Once again the agreement was never reduced to writing." "Böhm did not advice the board. Böhm' s conduct clearly breached the reasonable expectations of Bit rush and its shareholders. Not only Böhm failed to ensure that Bit Rush was entitled to use the technology from the very inception of Bit rush, but he also never took any steps to ensure that was done nor did he ever advise the Board that was the case."
Werner Boehm, Elfriede Sixt, and Alfred Dobias of MezzaCap Investments UK Ltd. were ultimately found guilty in a Canadian court. Following a decision by the Ontario Superior Court of Justice in 2018, more than 112 million of their Bit Rush Corp. shares were cancelled.
Everyone was acquitted after 14 years of litigation, except for Boehm, who got the fine, which may be discharged through diversion. That implies that instead of paying a fine, he may, for example, perform community service for many hours.
The letter
The letter from National Council President Wolfgang Sobotka stated that Boehm's case encompassed 575 serial numbers, 46 volumes and five moving boxes.
President Sobotka answered addressed several questions in the inquiry. Notable questions and answers are as follows:
Which and how many appeals were made by Mr. Böhm between 2001 and 2015 brought to the public prosecutor's office? How were the respective legal remedies dealt with?
How long has the review and decision on each Lasted Appeal?
Answer: Mag. Boehm brought an application to the Regional Court for Criminal Matters in Vienna on July 13, 2005, at the refusal of an expert, to which the Vienna Public Prosecutor expressed disapproval. The request for bias was made by the Regional Court for Criminal Matters. Vienna dismissed by decision of September 9, 2005.
Mag.Boehm then brought another application for rejection on January 31, 2006, against the same expert. After a negative opinion, the Vienna Public Prosecutor's Office, dated March 8, 2006, dismissed the Vienna Regional Criminal Court and abolished this application by resolution of May 29, 2006.
No further legal remedies or legal remedies were offered by Mag.Boehm. He also has no one against the indictment who raised objection.
Was there between 2001 and 2015, Party political interventions by persons close to the SPÖ or SPÖ to ignore or not to ignore the legal remedies brought by members? If so, have records been made of these interventions?
Answer: There were no perceptions of party-political interventions in the process reported. Also, in the investigation file (until the indictment is filed) and in the diary no evidence of such occurrences was found. There are also no Interventions in the direction known to have ignored appeals or not should be edited.
Between 2001 and 2015, were there other reasons that the prosecution has caused the submitted bias reports to be ignored or not processed? If so, what were they, and who was responsible for ignoring or not processing the bias reports?
Answer: The public prosecutor's office received neither appeals nor reports of bias
left unprocessed. The decision on that was that regional court for criminal matters held Vienna responsible. Boehm's "bias reports" against the WKSTA clerk were able to not be charged.
Was there between 2001 and 2015 at the responsible public prosecutor's office, Party political interventions by persons close to the SPÖ or SPÖ of members to ignore or respectively ignore the reports of bias?
Answer: Party political interventions – in whatever direction – and any above file notes made in the proceedings at issue are not known.
Recent allegations
New charges of fraud against Elfriede Sixt and Werner Böhm surfaced in April 2020. When Böhm was still the CEO of Canadian Bit Rush in 2016, he wanted to handle payments for the broker Option888.
Sixt also had something to say on Werner Böhm's conviction for accounting fraud: "B "hm was not found guilty of accounting fraud. The diversion, which was issued at the time by the Vienna Criminal Court, has a completely different context, but it does not imply guilt."
In contrast to Ms. Sixt's assertions, Dr. Alma Zadi, the Federal Minister of Justice, stated:
"With regard to the accusation of falsification of the balance sheet through incorrect disclosure of a total of three sales of YBUS AG in the (consolidated) quarterly financial statements as of May 31, 2001, a diverse settlement took place with Werner BÖHM in the main hearing the criminal proceedings against Mag. Werner BÖHM with a decision of February 9, 2017, after payment of the fine offered to him."
The Economic and Corruption Prosecutor's Office indicted a person in June 2020 who was largely responsible for a "widespread money laundering network with dozens of mailbox businesses in well-known offshore destinations such as the British Virgin Islands, the Seychelles, Samoa, and others."
Other persons involved in the online scam have been identified by the Federal Criminal Police Office (Austria) and the State Criminal Police Office of Lower Austria. Ilan Tzorya, an Israeli citizen, invented the Tradologic software platform, which was primarily utilized on the online fraud platforms Option888, Optionstars, and Speartrader.