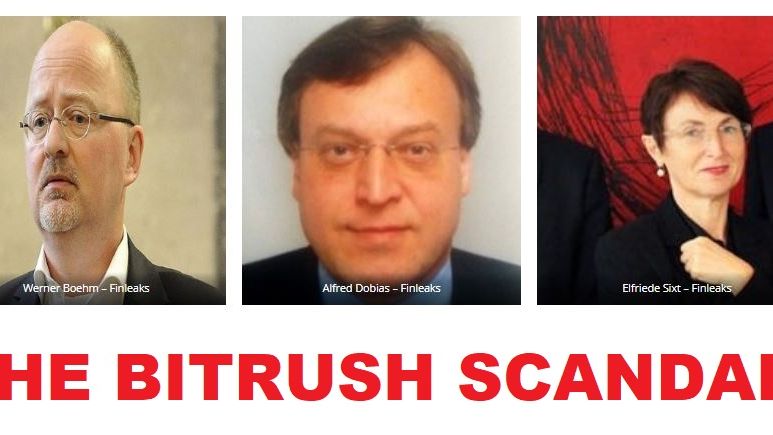 Exclusive: Werner's Secret
Convicted fraudster and his partners in crime are the secret owners of 'investigative' website FinTelegram!
Werner Boehm, the infamous disgraced former CEO of BitRush, has disappeared from the public eye since his conviction for fraud, embezzlement and money laundering by a Canadian court and his dismissal from the company he managed. As we reported last week, we have received anonymous lead that suggested he has returned to Europe and has been operating discreetly in the market. We have now been able to confirm, beyond a reasonable doubt, that while he is still trying to defraud investors and decision makers in the Binary Options trading world, he has taken a wild new approach to his old criminal ways.
Werner Boehm – Finleaks

Alfred Dobias – Finleaks

Elfriede Sixt – Finleaks
Our investigators have been able to confirm that Boehm is the co-owner, CEO and Director of FinTelegram, a website which appears to be a legitimate news outlet. Boehm and his partner – in life and in crime – Elfriede Sixt, were known contributors to the site (a post they inexplicably managed to hold on to despite accusations of blatant antisemitism), but their links to the site go much deeper than previously known. According to recent information obtained by FinLeaks – FinTelegram is owned and operated by Werner Boehm alongside Boehm's partner Elfriede Sixt and Alfred Dobias of MezzaCap Investments Ltd – who were both convicted for their part in the BitRush scandal. While FinTelegram appears to be a reputable news source – in fact, it looks so reputable that one of my colleague's referred to some of their articles in his writings (pieces of information which, upon further investigation, were verified) – it could not be further from the truth. It seems to be a site, publishing news about 'scams' while it is owned and run by convicted scammers, that have been found guilty of deceiving and defrauding their investors and business partners alike. This situation is absurd and